We're 4 photographers with similar style but personal approach. We're used to work very light with no assistants nor bulky equipment. Our style is the result of mixing 3 parts photo journalism with 1 part directed portraiture: it's somewhere between documentary and editorial. We follow our gut and we know how to anticipate certain situations. One of our few rules is to watch as much and intervene as little. We strive for natural, spontaneous photos and we love people who are willing to show their love to the world.
We pay special attention to the ceremony, no matter what kind, 'cause we believe is the most important part of the day and the reason for such unique gathering of people. And it's also the highest point in the narrative arch. 
We rather work in open outdoorsy venues where we can squeeze the best of the natural light. That's why -even in the hot & humid weather season- the best time to walk around the old city and its walls is right before sunset, when the light is warm and all colors vibrate more beautifuly.
We normally work for 8 hours straight starting 2 hours before the ceremony, but we're open to discuss what best suits each wedding in terms of how many photographers and hours is the best option.
To create an invaluable visual heritage for the future.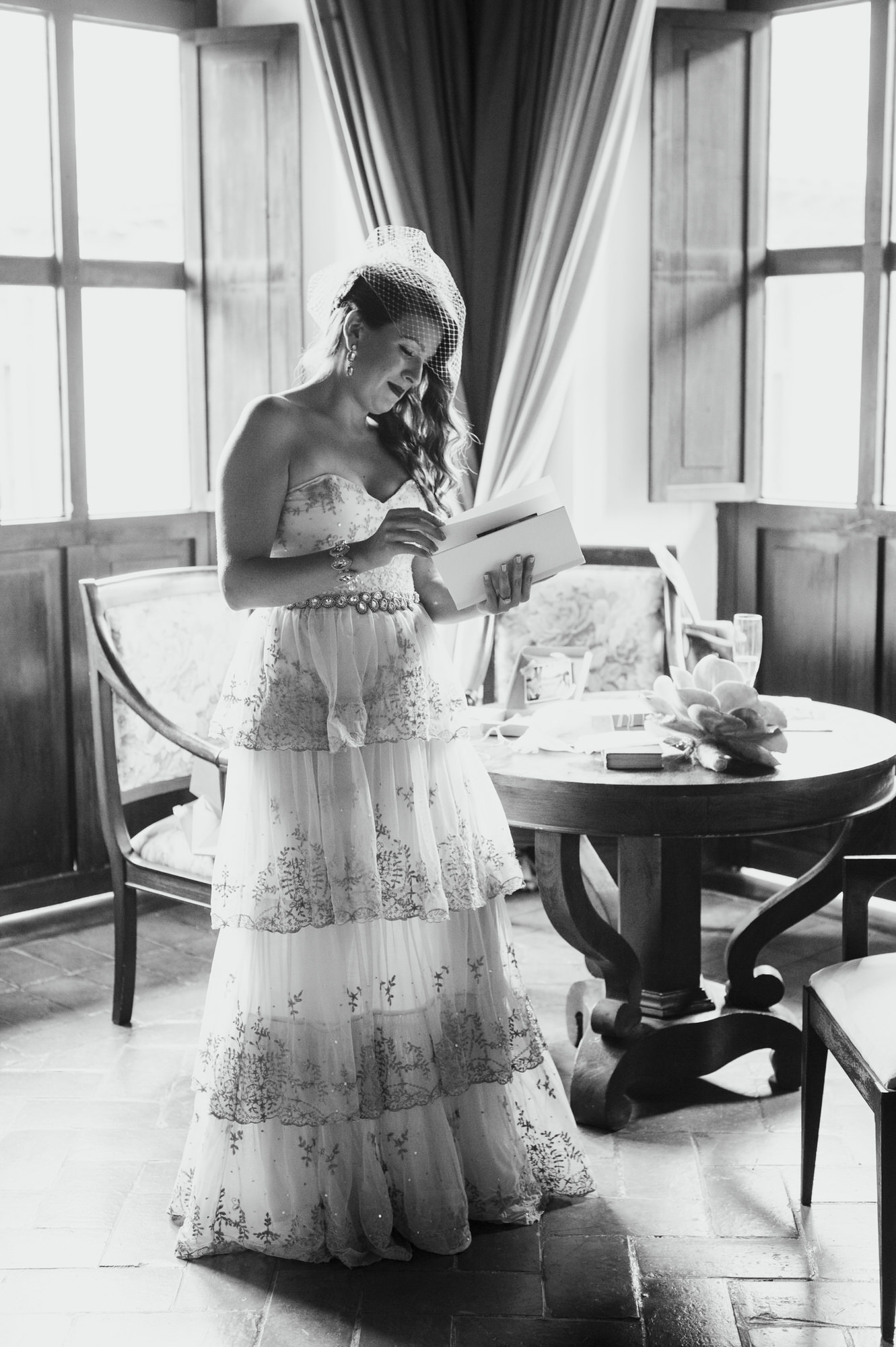 the Event
We need all the details: date, hour, venue, type of ceremony, guests, duration.
the Photographer
You may pick the photographer of your choice according to availability.
the Contract
We seal the date and the photographer with the signage of a contract
the Payment
There's a 50% downpayment upon signage of the contract and the remaining 50% on the date of the event.
On three sizes: squared (12 x 12 in), landscape (13 x 11 in) and medium (8 x 10 or 10 x 8 in). With 160 full color photo paper pages, hard leather cover, specifically designed and layed out for each couple. Printed in Colombia and binded by hand in Bogotá
12 x 8 in, in many finishes and book binding techniques, these are meant to remind us of the albums gramma used to have back in the day. Hand made by us they carry enough pages to support 50 postcard sized photos.
To creatively document the most exciting moments on our clients lives with kindness, respect and sensitivity. Giving each event its importance.
Being faithful to our personal way of seeing the world.
AND HOW MUCH IS IT?
Click on the arrow to make an estimate